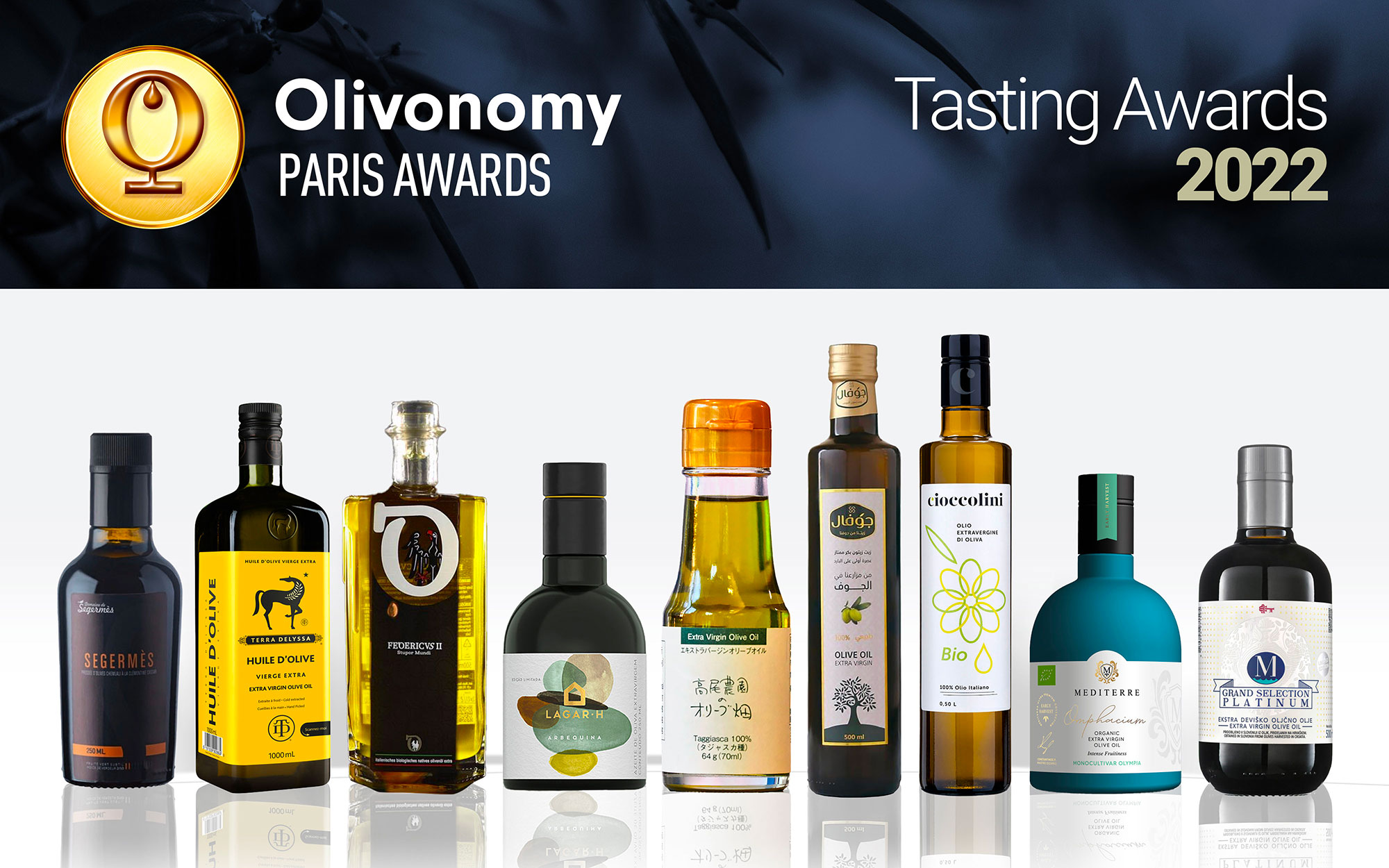 Important reading to understand the scorings
GLOBAL EXPERTISE LEVEL Judges are experts in olive oil tasting and are located worldwide in order to lower cultural biases and ensure a global representativity within the scoring.
TIME FOR EVALUATION Judges are given much more time (10 days) to evaluate the samples than in any other competition.
TRIPLE BLIND TASTE The Olivonomy Paris Tasting Awards follow a very unique triple blind taste process, meaning :
A) Judges don't know which product they taste except its category.
B) At no time the product is revealed to them, neither after tasting or scoring.
C) They can't even remotely discuss about their samples, being given all different codes.
MANDATORY FULL ANALYSIS Judges are required to provide a complete sensory analysis before being able to submit their scoring : texture, features, aromas intensities on nose, palate and finale, and persistence. They are also required to match the following scale.
VALUE FOR MONEY After tasting, judges are asked to rate the value for money based on the declared Recommended Retail Price, which is disclosed only after their 1st scoring submission. They're then given the option to update their final score accordingly.
Precisions about the awarding scheme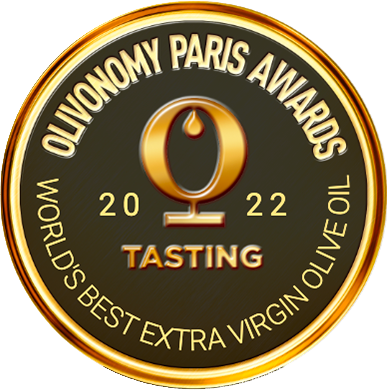 World's Best Extra Virgin Olive Oil
Only one, awarded to the World's best product of the year (overall best score).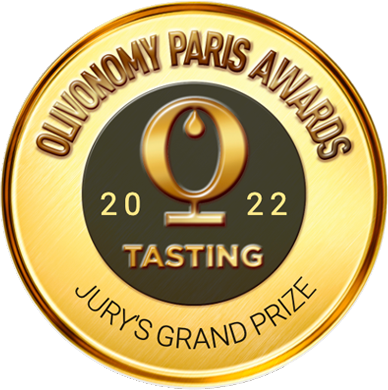 Only one, determined and awarded upon the Jury's Executive Committee collegial decision for outstanding quality.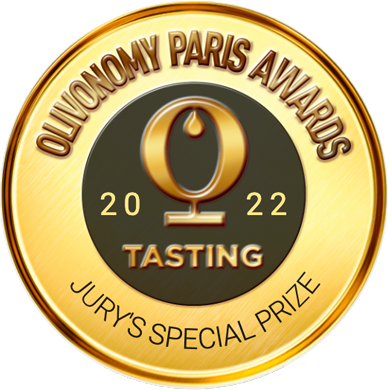 Only one, determined and awarded upon the Jury's Executive Committee collegial decision for extra superior quality.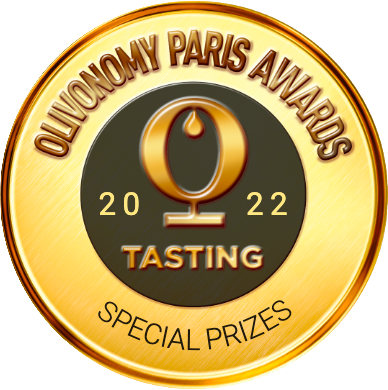 Determined and awarded upon the the highest scoring in regards to each specific features and categories.
Only one per category, awarded to the highest score within each category.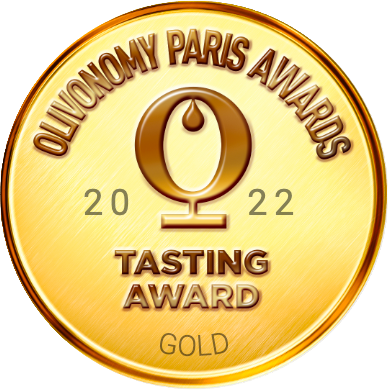 Awarded from 85 pts scoring.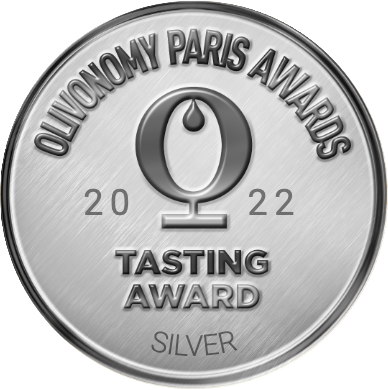 Awarded from 76 pts scoring.

FEATURED SPECIAL PRIZES
Featured Special Prizes are determined and awarded upon the the highest scoring in regards to specific features.

BEST OF EACH CATEGORIES
Awarded to the best scoring products within their related categories.
TOP 20 RANKING (ALL CATEGORIES)
EVOO – Monovarietal (Monocultivar)
Olive oil – Infused / flavoured
Olive-Oil-Based with fruits, herbs, plants, smoked…)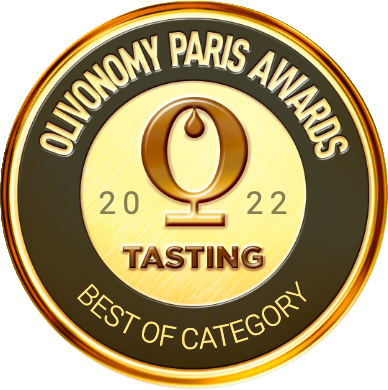 BEST OF CATEGORY
• Segermès Huile D'olive Bio Pressée à la Clémentine Cassar

(Tunisia – Gouvernorat de Zaghouan)

(Chemlali and clementine cassar)
90.7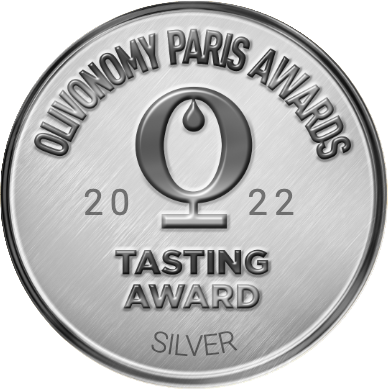 SILVER MEDALS
• Olio Calvi Organic EVOO With Natural Extract Of White Truffle

(Italy – Liguria)

(Coratina / Biancolilla)
84.2
I'm an applicant
All applicants can access their results and dedicated communication assets from their user account. Should you need anything more specific than the given downloadable files, please contact us.
The most extensive public guide for Olive Oil buyers and consumers
Olivonomy World Guide gathers professionals and consumers around a one-stop online resource. It showcases all our Awards winners, provides access to detailed information about Producers, Estates, Retailers, as well as aggregates insightful market data.