Tasting Awards
Products are triple-blind evaluated solely based on their organoleptic qualities : caracteristics , texture, aromas.
For this part of the competition, categories are the following :
• EVOO – Monovarietal
(Monocultivar)
• EVOO – High Wellness Compound
(Polyphenolic amounts)
• OOB flavoured / infused products
(Olive-Oil-Based with fruits, herbs, plants, smoked…)
Preparing your entries
For each entering product:
• 3 x 50cl bottles (production ready samples)
• Certified chemical analysis – for high wellness compound entries
• 1 high-resolution visual of the bottle (front view packshot on white or transparent background)
Entry fees
Early-bird Pricing
until 15th Feb 2022
3% of all payments are donated to carbon emissions reduction initiatives.
Awarded participants get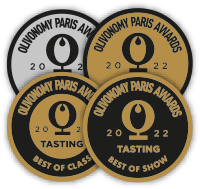 Ready-to-post social media images pack
Digital award certificate
For environmental reasons, certificates are made available to download in your My Olivonomy dashboard.
Right to order physical bottle stickers and trophies
Stickers & trophies sales period open once the results are announced.
All participants get
Sensory analysis report
For environmental reasons, sensory analysis reports are made available to download in your My Olivonomy dashboard.
Publication opportunity on Olivonomy World Guide
Olivonomy World Guide gathers professionals and consumers around a one-stop online resource.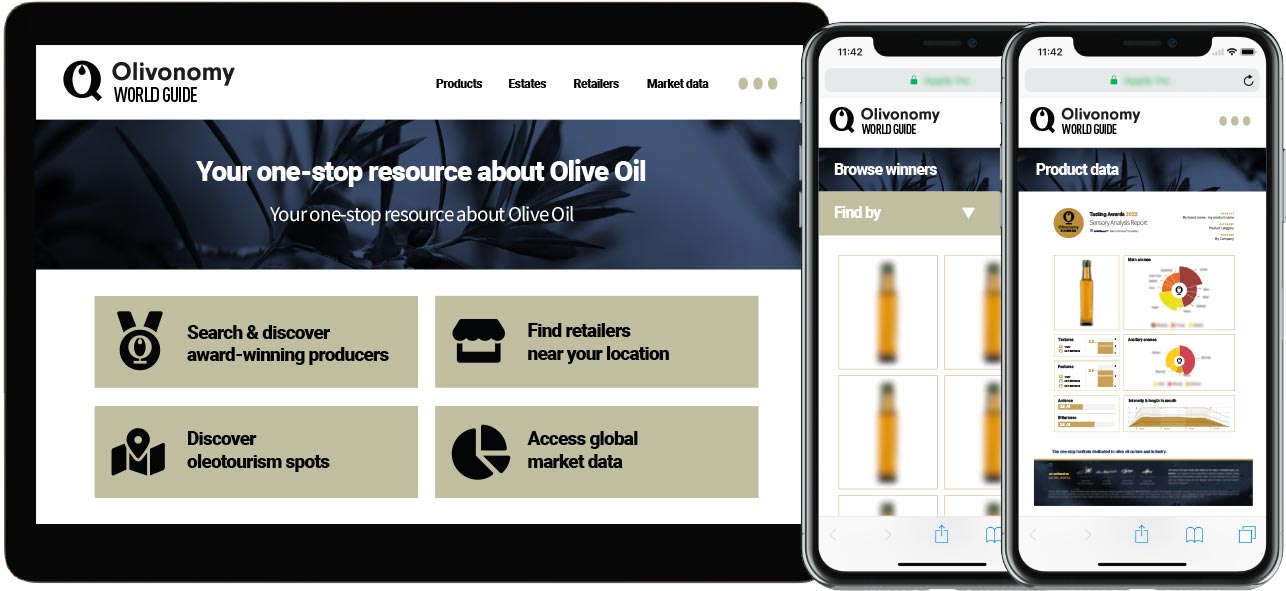 Branding Awards More info soon
Oleotourism Awards More info soon
Impact Awards More info soon